Below is an account of my twitching mini-break...
Following on from the news previously posted that I had a window of opportunity to try for two British ticks I needed to do some prep'.
There were a few problems but they could be sorted? Things start to get a bit complicated from here. Louise had to go away for two days as part of her part-time job so that meant the lads (dog and cat) would have to have a mini-break in their digs! Right, where are the vaccination certificates? Louise was out. A quick phone call. Top drawer in bedside cabinet she advised. I'm afraid not. Also, there was no answer from the kennels! It was now 3 pm. I won't bore you with all the details but two vet visits for replacement certificates and much searching for another kennel had them both in situ. However, it was now 5.30 pm.
You know the mantra...ASAP.
Problem was one target was in Cornwall, near Lands End the other was on Rhum, a Scottish island in the Inner Hebrides! I'd been up since 4.45 am and done the early shift at work. I was a bit tired by now and I wasn't looking forward to the solo drive down to Cornwall (430 miles) without a decent amount of sleep. The HERMIT THRUSH had shown at different times on previous mornings, sometimes not being seen till after 9. My intention was to hopefully see the bird before lunchtime which would allow me to travel up to Scotland for the 10.30 am ferry on Saturday from Malaig (710 miles) with a stop over at my Mother's in Bury or a kip in the car. Therefore try for the Thrush on Friday and the MOURNING DOVE on Saturday.
ASAP?
HINDSIGHT can bite hard and it did here.
A Jim Bowen moment...here's what I should have
won
done...
GOT TO LAND'S END (Porthgwarra actually) for first light!
I was reminded of this several times by fellow birders! I was thrown by the double target, the distance between them and the concern over my lack of sleep. I'm not 21 any more! There, that's enough feeble excuses.
The upshot was I went to bed at 10 after setting the alarm for 3. I considered 5 hours the minimum I needed.
So. at 3.30 am I set off for the South-west. I was going to wait at Exeter for news to save me 120/240 miles if the bird had gone but I decided to carry on (that was a good decision). Unfortunately not good enough for when I arrived at 9.30 the bird had shown well previously and then dis-appeared.
The dip...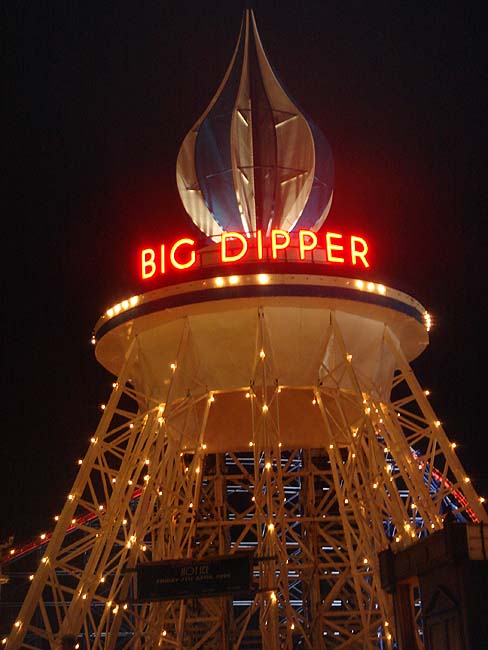 If your a twitcher you'll know the feeling. Here are some of the symptoms...
Constant analysis of your (by this I mean MY) failed strategy
Overhearing conversations of how well it showed before you got there and even worse being shown photos!!
Searching endlessly with the ever increasing feeling that it's gone
Brief sightings that you just fail to get to in time...there were two on this occasion.
I'm sure there are many others but you get the drift.
I stayed all day. This was my BIGGEST DIP without question, far worse the just missing the PACIFIC SWIFT.
I decided to stay at our Scilly stop off B&B and hope it showed again on Saturday morning...it didn't! I was there at dawn this time and stayed till 11 am, when I'd definitely had enough. I did bump into a few familiar faces including the chaps who'd just come off the Scillies namely Adam Hutt, Nathan Pickering, Mark Halliday and Paul Freestone.It was great to see them...if not the bird. They'd all managed to see the WHITE'S THRUSH. Nice!
Heading north now,...obviously not happy and there was a lot of self-recrimination going on at this point...
The main thought being...
You idiot, why didn't you get down there for dawn on Friday?
On reflection I feel I was very unlucky that the bird dis-appeared and didn't show well again all day. I was also knackered on Thursday evening and had to get some sleep.
Let's move on...
I'd obviously missed my Ferry!! To rub salt in I got a text off Pete the owner of
Seafari tours
...to say he had a place on the 12 o'clock boat as someone had cancelled. I had to tell him I didn't think I could make it. I was still in Cornwall!!
I was later to find out off
Andrew Kinghorn
that of the 30 birders who went across on Saturday on three trips only two had views and these were brief in flight. The weather was atrocious apparently. It did show in the garden at dusk again as on previous evenings.
The above example shows the ups and downs of twitching perfectly. Things can turn around so quickly although I wasn't going to add HERMIT THRUSH now. That was certain...well nearly!
What to do next?
The next Ferry to Rhum (the Scottish spelling apparently) was Tuesday, which was a day return allowing around 4 hours on the island. Trouble was that was 3 days away (ASAP) and the time on the island was in the middle of the day.
Time to text Pete.
Any chance you'd go tomorrow? (Sunday). He'd previously told me he wouldn't be going Sunday because of the poor weather. His text came back...OK, but we need 12.
Great news! I rang RBA (that's the pager company for the uninitiated) and they kindly put a message out. Within 10 minutes I received a text of Pete to say we were good to go at 1.30 pm Sunday.
I'm back in the game!
This extra time allowed me to visit "me Mum". Always nice to see her. She's still in the house I was brought up in from 1956! She cooked me a great meal which I definitely needed and I retired at 9.30 pm.
I rose at 4.30 am and set off up the M6. I'd reached the Scottish border by 8ish but no news. So I stopped at the services. Then shortly afterwards...negative news! It had always been seen first thing as far as I was aware?
My dream break was now becoming a nightmare.
There was no way I was driving to Malaig unless I received some encouragement especially after my Cornish experience.
Time was now an issue. I still had over 200 miles to go. The roads north of Glasgow are not good, especially along the banks of Loch Lomond. Then at 9.10.51 (I've just checked on my phone...sad I know) I got a message of Pete..."It's re-appeared"! Nothing on the pager, so I rang them to tell them the news. They said they'd check it (fair enough) but I knew it was gen'. That short time was crucial for me though.
Onward.
I had just over 4 hours to get there. I got there...at 1.20! No lunch but never mind. The toilet was visited however. I boarded and joined Andrew and the rest of the group. We were still waiting for a few birders as the time approached 1.30. It turned out it was Lee Evans and his group who were travelling from Aberdeen. They just made it.
So off we went. The sea was rough, really rough, but Pete exuded an aura of calm confidence and competence and he negotiated us across expertly. I WAS glad to get off as I was at/past my sea-sick threshold by now.
As we were dis-embarking a shout went up..."WHITE-TAILED EAGLE"! Sure enough, there it was...first over the ridge...
Then a little closer...
I'd hoped to see one. Fabulous beast. Maybe a good omen?
It was a short walk (thankfully) to the site and we took up our vigil. Things were quite tense as it was really a matter (at least to me) of if it appeared to feed under the conifers at dusk, as on previous evenings. It was around 4.15 pm when there was suddenly a bit of excitement. A couple of birders had gone around the other side of the house because it transpired that someone had seen it!!! It had apparently hopped up into the conifer from the lawn...can you see it? A good spot I think you'd agree!
A couple of lads set up their scopes and we formed a queue so everyone got to see it.
Then shortly afterwards it dropped down onto the lawn to feed in it's usual spot. It was quite dark by now but I managed a few record shots...
original image
a bit closer
heavy crop
I like to think I earned this tick, even though I say so myself! So, disaster to triumph...the best way around!
I've added CAPE MAY WARBLER and MOURNING DOVE to my British list. Maybe I'll catch up with HERMIT THRUSH one day? One on Scilly during our holiday would be handy!