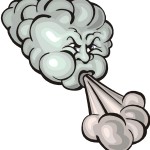 Missed out on a Grey Phal' this morning. I was testing out a few vantage points and I was at Easington when news of one came over the radio heading north past Sandy Beaches. Unfortunately it never materialised!
Time for some concentrated sea-watching this week as the wind swing round to the North.
The north wind doth blow and we shall have snow,
And what will the robin do then, poor thing,
He'll sit in a barn, and keep himself warm,
And hide his head under his wing, poor thing.