I obviously don't know how old you are but as I approached 55 (November 20th) I started to reflect on things...dangerous! We had talked at length about buying a little place on the coast...this was after Louise amazed me by suggesting it!! So, that's the surprise, we've done it.
Where?
Holmpton...like I said...Where!
Here...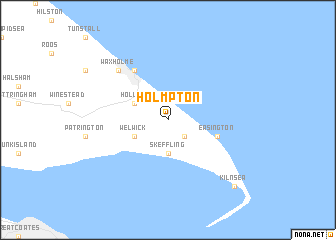 Only a modest abode but we like it. I especially like it as it's 7 miles from Spurn!!!
For the foreseeable future it will be our weekend retreat but eventually it will be our retirement home. I might even be able to find my own MEGA? The village itself is remarkably wooded along a mainly arable Holderness coastline.
So that's it, the secrets out. We're both glad we've taken the plunge. Lots of people talk about it...but never DO it...
Appointment with Physio' next week, then meeting with consultant to decide on the next step regarding the Hip. I've been working the muscles but the joint is still sore...